Just Arrived at the Gallery
acrylic on canvas
24" x 36"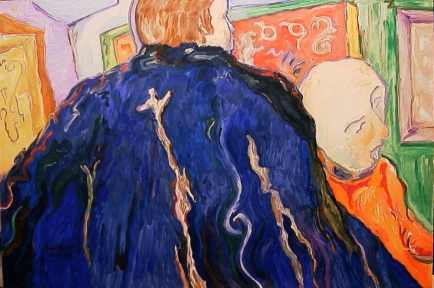 Documentation of a feeling: coming out of the storm, into the warm
welcome embrace of art in a small, intimate, well-lit gallery.
The fellow in the orange is likely the gallery owner.
This could be the artist, or it could be a patron.
This place could be heaven.